Blogs
As of recently, I have managed to decompile the planned 1.4.0 build of the Original Demo meant to be released in 2015 by AnArt1996. This post will clear up common misconceptions, and give some explanations on how the AI works.
THE AI:
Photo-Negative Mickey:
Photo-Negative Mickey's AI is unique from the rest of the suits in that contrary to popular belief, he does not follow a set path…
This wiki need to block Cuphead and his alt.
jesus this is a long time coming, if anyone at all is still checking then i just wanted to clear some things up

I am Wyatt, i was once a staff member of this wiki and was briefly admin, i was banned due to Puritysin being offended by a comment i made in chat
The game was discontinued shortly thereafter, and i thought that was the end of this game, i hadnt given it much thought until …
See more >
(Rules...)
Welcome to the Five Nights at Treasure Island Wiki! Make sure to check the Wiki Rules before contributing!
Five Nights at Treasure Island is a game made by Matthew Phoenix Rodriguez which was inspired by both Abandoned by Disney by Christopher Howard Wolf, and Five Nights at Freddy's made by Scott Cawthon. The game was made for non-profit; made for fun, and features some of Disney's well beloved characters like Mickey Mouse and Donald Duck, and others like Oswald.
---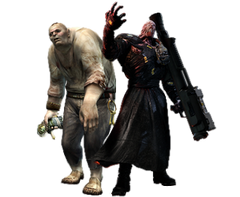 ---