Join...<br /><div style="font-size:6.5pt;color:#FF0000;">Read the <a href="http://five-nights-at-treasure-island.wikia.com/wiki/User:Tobias_Alcaraz/Chat#Chat_Rules">chat rules</a> before entering the chat.
Create blog post
Blogs
I know this is out of the blue, But can you please read this, Thank you:

https://mixels.fandom.com/wiki/User_blog:TheMeltusMixel554/Apology

Read more >

Unfourtanetly, AnArt1996 has confirmed as of his last ever FNaTi related Twitch stream that FNATI is cancelled once again. This blog post will discuss some of the stuff he showed as well as a link to the official assets he once released that I have reuploaded with his permission.

Reason for Cancellation:

While he was developing the game after releasing the 2017 alpha, his old compute…

Read more >
See more >
(Rules...)
Welcome to the Five Nights at Treasure Island Wiki! Make sure to check the Wiki Rules before contributing!
Five Nights at Treasure Island is a game made by Matthew Phoenix Rodriguez which was inspired by both Abandoned by Disney by Christopher Howard Wolf, and Five Nights at Freddy's made by Scott Cawthon. The game was made for non-profit; made for fun, and features some of Disney's well beloved characters like Mickey Mouse and Donald Duck, and others like Oswald.
---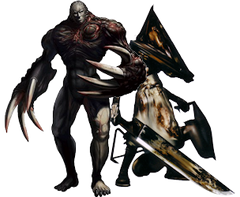 ---