Join...<br /><div style="font-size:6.5pt;color:#FF0000;">Read the <a href="http://five-nights-at-treasure-island.wikia.com/wiki/User:Tobias_Alcaraz/Chat#Chat_Rules">chat rules</a> before entering the chat.
Create blog post
Blogs
https://gamejolt.com/games/officialtreasureisland/222994

Taken from Gamejolt post.

"Hi everyone, this is Nocturnum.

As you can already guess Treasure Island is back (and better than ever)! I can't wait to show you all what me and the team have in store for you. This is going to be very, very big.

To show off how big this reboot is, I would like to let you all know this is an official r…

Read more >

I know this is out of the blue, But can you please read this, Thank you:

https://mixels.fandom.com/wiki/User_blog:TheMeltusMixel554/Apology

Read more >
See more >
(Rules...)
Welcome to the Five Nights at Treasure Island Wiki! Make sure to check the Wiki Rules before contributing!
Five Nights at Treasure Island is a game made by Matthew Phoenix Rodriguez which was inspired by both Abandoned by Disney by Christopher Howard Wolf, and Five Nights at Freddy's made by Scott Cawthon. The game was made for non-profit; made for fun, and features some of Disney's well beloved characters like Mickey Mouse and Donald Duck, and others like Oswald.
---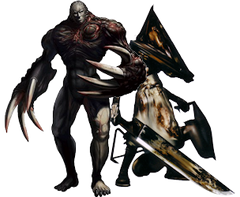 ---