Join...<br /><div style="font-size:6.5pt;color:#FF0000;">Read the <a href="http://five-nights-at-treasure-island.wikia.com/wiki/User:Tobias_Alcaraz/Chat#Chat_Rules">chat rules</a> before entering the chat.
Create blog post
Blogs
For those who aren't aware, the new dev team that's officially completing FNaTI has abandoned this wiki, and have created a new one. It can be found here.

Here's the post from the official GameJolt page to explain this further.

"Hi followers!

I'm sure the majority of you are aware of the old FNaTI wiki. Unfortunately, the team has decided against using that wiki for multiple reasons (…

Read more >

If You Havre Played Any Of My Fnaf Fan Games You Would Know Fnati Is One of The Insperations I Used A Well Known Character (My Favorite Character In Fnati) As The Main Character 

Oswald 

Oswald Was Changed In Photoshop The Reason Is I Wanted Him To Look Cuter Less Scary Now He Is Know As Abandoned Oswald In Abandoned And Molded Oswald In Molded Image

Read more >
See more >
(Rules...)
Welcome to the Five Nights at Treasure Island Wiki! Make sure to check the Wiki Rules before contributing!
Five Nights at Treasure Island is a game made by Matthew Phoenix Rodriguez which was inspired by both Abandoned by Disney by Christopher Howard Wolf, and Five Nights at Freddy's made by Scott Cawthon. The game was made for non-profit; made for fun, and features some of Disney's well beloved characters like Mickey Mouse and Donald Duck, and others like Oswald.
---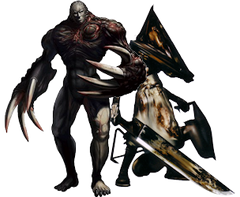 ---
Community content is available under
CC-BY-SA
unless otherwise noted.